A spike has been reported in radiation levels in the restricted zone around Ukraine's Chernobyl Nuclear Plant due to multiple forest fires. "There is bad news – radiation is above normal in the fire's centre," Yegor Firsov, head of Ukraine's state ecological inspection service, said on Facebook on Sunday, March 5, adding that the fires spread to about 100 hectares (250 acres) of the forest.
More than 100 firefighters, three aircraft and 21 vehicles were mobilized to battle the blazes in the area around the Chernobyl, which had witnessed the world's worst nuclear accident back in 1986.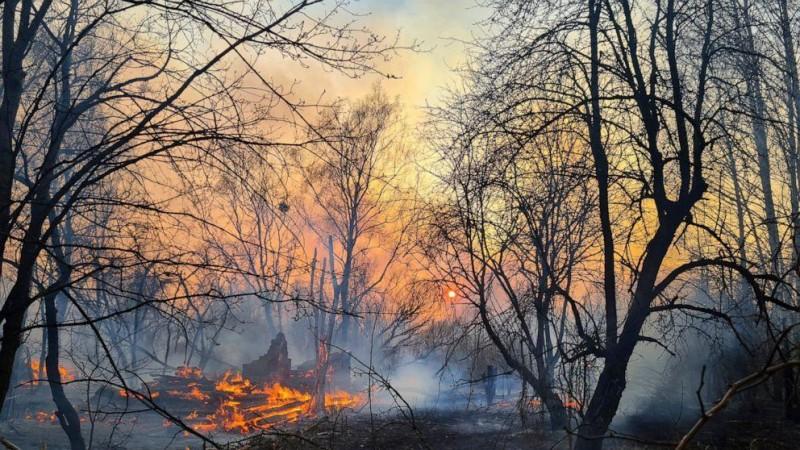 The Ukrainian State Emergency Service said that the blazes required as many as seven airdrops of water and that the situation is now under control. "As of April 5, 7:00 am, there was no open fire, only some isolated cells smoldering," it informed, denying Firsov's claim that the fires covered 250 acres of the forest.
The service further said that "an increased radiation background in individual areas of combustion" caused complications in fighting the fires. However, the radiation levels were subsequently brought down within normal limits.
In 1986, the fires were within the 2,600-square-kilometer Chernobyl Exclusion Zone polluted a large area of Europe, with the region immediately around the power plant the worst affected.
People are not allowed to live within 30 kilometres of the power station.
(This is a developing story. More details awaited)