4 min ago
Stock open sharply lower
From CNN Business' Anneken Tappe
US stocks tumbled again at Wednesday's opening bell.
The drivers for the selloff are the same as on Monday: rising Covid-19 infection in Europe are sparking worries about renewed lockdowns to stave off the pandemic's second wave, and uncertainty about next week's election and further government stimulus is keeping investors worried about the economy.
On Monday, the Dow logged its worst day in more than seven weeks, while the S&P had its worst performance since late September.
16 min ago
The Fed is nearly out of firing power, says former NY Fed boss
From CNN Business' Anneken Tappe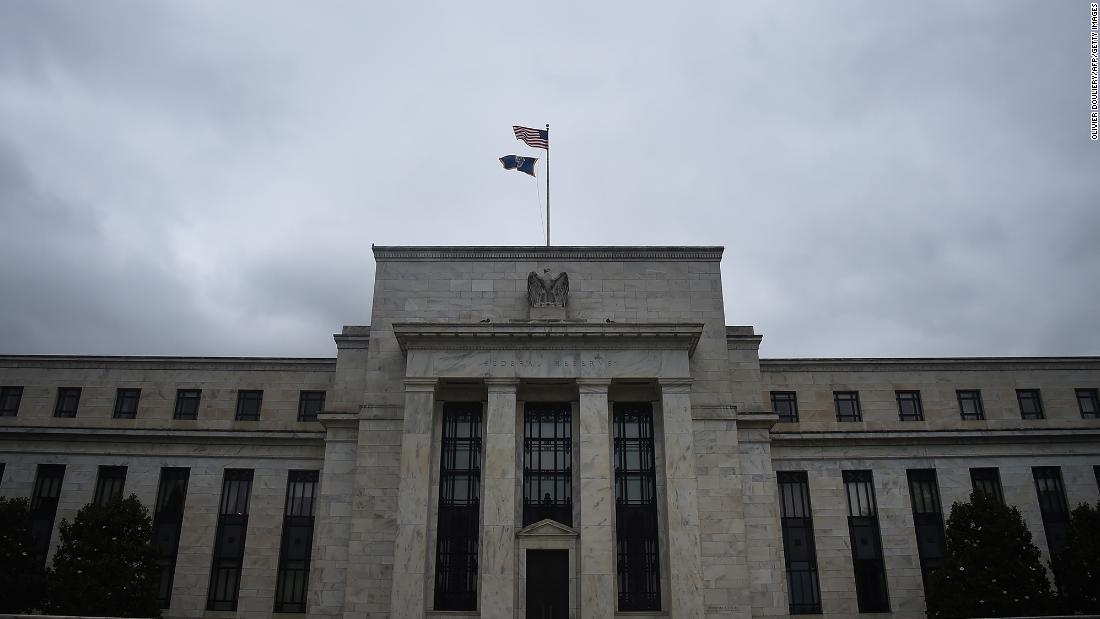 Here's some shocking Federal Reserve news.
Bill Dudley, former President of the New York Fed, said the central bank's toolbox to support the economy is almost empty.
No central bank wants to admit that it's out of firepower. Unfortunately, the US Federal Reserve is very near that point," Dudley wrote in a Bloomberg opinion piece.
Investors and economists have rested assured that the Fed would do whatever necessary to keep markets functioning and the recovery going throughout this crisis. So if that has changed, it's a really big deal.
The Fed cut interest rates to near zero in March and intends to leave them there for years -- and it has rolled out numerous stimulus facilities.
Sure, there are more complex things the Fed can do, such as turning interest rates negative. "But," Dudley said, "this misses a crucial point. Even if the Fed did more — much more — it would not provide much additional support to the economy. Interest rates are already about as low as they can go, and financial conditions are extremely accommodative."
So then what?
Well, the Fed should still commit to doing all that it can, Dudley said, but it should be very clear that monetary policy can only accomplish so much.
"It's up to legislators and the White House to give the economy what it needs —and right now, that means considerably greater fiscal stimulus," he said.
1 hr 5 min ago
What's up today: Safe havens
From CNN Business' Anneken Tappe
We had an inkling that Monday's stock market selloff wasn't going to be the last before the election. There's just too much uncertainty in the air.
Today's stocks drop is a fully-fledged "risk off" move, meaning that riskier investments are getting culled in favor of safer ones.
The most traditional of safe havens -- US Treasury bonds -- are showing just that. The yield on the 10-year note slipped to 0.76%. Bond yields and prices move opposite to each other, so when prices rise because demand is strong, yields drop.
Similarly, the US dollar -- measured by the ICE US Dollar Index -- is up 0.6%. That might seem counterintuitive, after all, the election and stimulus uncertainty that's weighing on stocks is about America. But the dollar is still the world's currency and in doubt the safest place to be.
However, gold, another traditional safety play, isn't fitting the bill today. Gold prices are down more than 1%, pushed lower by the advancing dollar.
1 hr 48 min ago
Fiat Chrysler posts record profit
From CNN Business' Chris Isidore
Fiat Chrysler returned to profitability in the third quarter and posted record results.
The automaker recorded net income of €1.5 billion, or $1.8 billion, excluding special items. That follows losses in both the first and second quarters, as the Covid-19 pandemic shutdown auto plants and cut deeply into car sales across the globe.
Sales rebounded strongly in the third quarter, though not quite to the levels reported a year ago. Revenue was off 6% in the quarter compared to a year earlier, as the company sold 1.03 million cars and trucks, off 3%.
The company reinstated guidance to say it expects to have adjusted earnings before interest and taxes of between $3.5 billion and $4.1 billion, though it will have an industrial cash burn as much as $1.1 billion for the year. Its best case scenario on cash burn would be to break even.
The results are a sign of a rebound in the auto industry overall. Shares of Fiat Chrysler, along with rivals General Motors and Ford, are all up more than 30% since the beginning of June. Ford is also due to report a return to profitability after the bell on Wednesday, and GM is due to report the same next week. But shares of Fiat Chrysler were slightly lower in European trading and premarket trading in the US following the report.
1 hr 57 min ago
October 28 is historically the best day for the markets. Umm... not this time
From CNN Business' David Goldman
The stock market's best day of the year, historically, is October 28.
The S&P 500 has risen an average of 0.54% over the past 70 years, according to LPL Research. October 28 has been boosted by some stellar market days: A year ago today, the S&P 500 hit a record high (at the time). October 28, 2008 was the Dow's second-best day ever (at the time).
No one was celebrating today, though. The market is in steep selloff mode, and Dow futures are down 500 points.
2 hr 9 min ago
Another company benefitting from the pandemic: Tupperware
From CNN Business' Jordan Valinsky
Tupperware (TUP), the container company looking to reinvent itself, reported a 14% jump in sales.
CEO Miguel Fernandez said the there's "increased consumer demand for our innovative and environmentally friendly products, as more consumers cook at home and are concerned with food safety and storage."
Sales for the third quarter were $477 million — a 12% increase compared to the same time a year ago.
Tupperware shares surged 10% in premarket trading. The stock is up 150% for the year.
2 hr 5 min ago
Pandemic shopping pays off for UPS
From CNN Business' Jordan Valinsky
A surge in online shopping during the pandemic is paying off for UPS.
The shipping company reported strong third-quarter earnings with its average daily volumes soaring 13.8% because of residential demand. That led to a nearly 16% rise in revenue compared the same quarter a year ago.
"Our results were fueled by continued strong outbound demand from Asia and growth from small and medium-sized businesses," said UPS CEO Carol Tomé in a statement.
UPS (UPS) shares jumped more than 2% in premarket trading.
2 hr 33 min ago
GE offers glimmer of hope despite pandemic turmoil
From CNN Business' Matt Egan
General Electric is making progress in its effort to rebound from the pandemic even as jet engine orders continued to plunge.
The struggling conglomerate posted third-quarter results that were better than Wall Street feared:
In another positive, GE (GE) expects to generate industrial free cash flow of at least $2.5 billion during the fourth quarter -- and positive free cash flow in 2021.
GE's beaten-down stock popped 6% in premarket trading.
Larry Culp, GE's CEO, said in a statement that the company is "managing through a still-difficult environment," marked by orders that "remain under pressure."
However, GE Aviation continues to get hammered by the pandemic. The jet engine maker's profit plunged 79% as orders were more than cut in half.
GE is also still hurting from its exposure to fossil fuels. The company announced a $400 million writedown of assets in its coal power business. GE recently declared it won't build new coal-fired power plants.
And GE is setting aside $100 million to cover potential costs of ongoing investigations by the SEC.
2 hr 58 min ago
Happening today: CEOs of Facebook, Twitter and Google will be grilled in Senate hearing
From CNN Business' Kaya Yurieff
The Senate Commerce Committee will question the CEOs of Facebook (FB), Google (GOOG) and Twitter (TWTR) amid cries of conservative bias and threats to change a crucial law, known as Section 230, that protects the companies' ability to moderate content as they see fit.
The hearing comes less than a week before the US election and as social media companies have been bracing for an onslaught of misinformation and disinformation. In recent days, Facebook and Twitter have both taken action to slow the spread of some content, bringing about allegations of bias, censorship and even election interference.
Read more here.